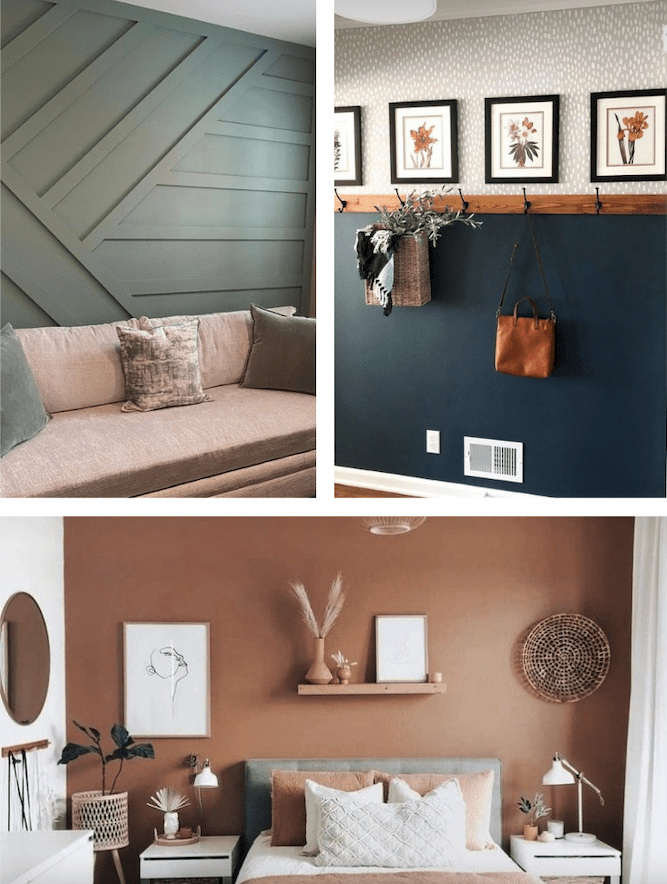 28 Jul

Creating a Fabulous Accent Wall in Your Home

Our clients here in Northern Virginia often ask us about doing an accent or feature wall. If you're unfamiliar with the term, an accent wall is painted, wallpapered, and/or trimmed differently than the others in a room. They can add interest and dimension to a room and become a beautiful focal point, enhancing the overall space.

So, which wall should be an accent wall? Usually, it's the first one you see when you enter the room. But there's more you should know about creating accent walls.
Accent Wall Tips
Which wall? As we said earlier, accent walls are usually the first wall you notice when entering a room. You might want to avoid shorter or smaller walls in a room because they have less wall surface, which can mean less impact. However, in some cases, it makes more sense to use a smaller wall if it's also the most prominent. For example, it might be a fireplace wall in a living room or study. If you decide not to use an already prominent wall, you risk making the room look smaller or visually cluttered. You now have two competing design elements in one room.
Only one wall: In most cases, you should do only one accent wall in a room. Having more than one can visually clutter the space. Featuring two walls reduces their prominence and impact. Which one do people notice first? Accent walls are meant to enhance, not detract.
Design: You can choose to paint your accent wall a different color than the rest (as long as it coordinates and doesn't clash). You can add trim and paint or add wallpaper or a mural to create an accent wall.
Coordinate Colors: Whether you paint, wallpaper, or trim your accent wall, make sure the colors, design, and style coordinate with the rest of the room.
If you're ready to add an accent wall to your home, our expert team of painters is here to help! We look forward to helping you transform your space!
We can provide ideas and execute the project. We are located in Chantilly and work across Northern Virginia. Call us today at (703) 936-6925 or schedule an appointment online for us to come out and give you an estimate.