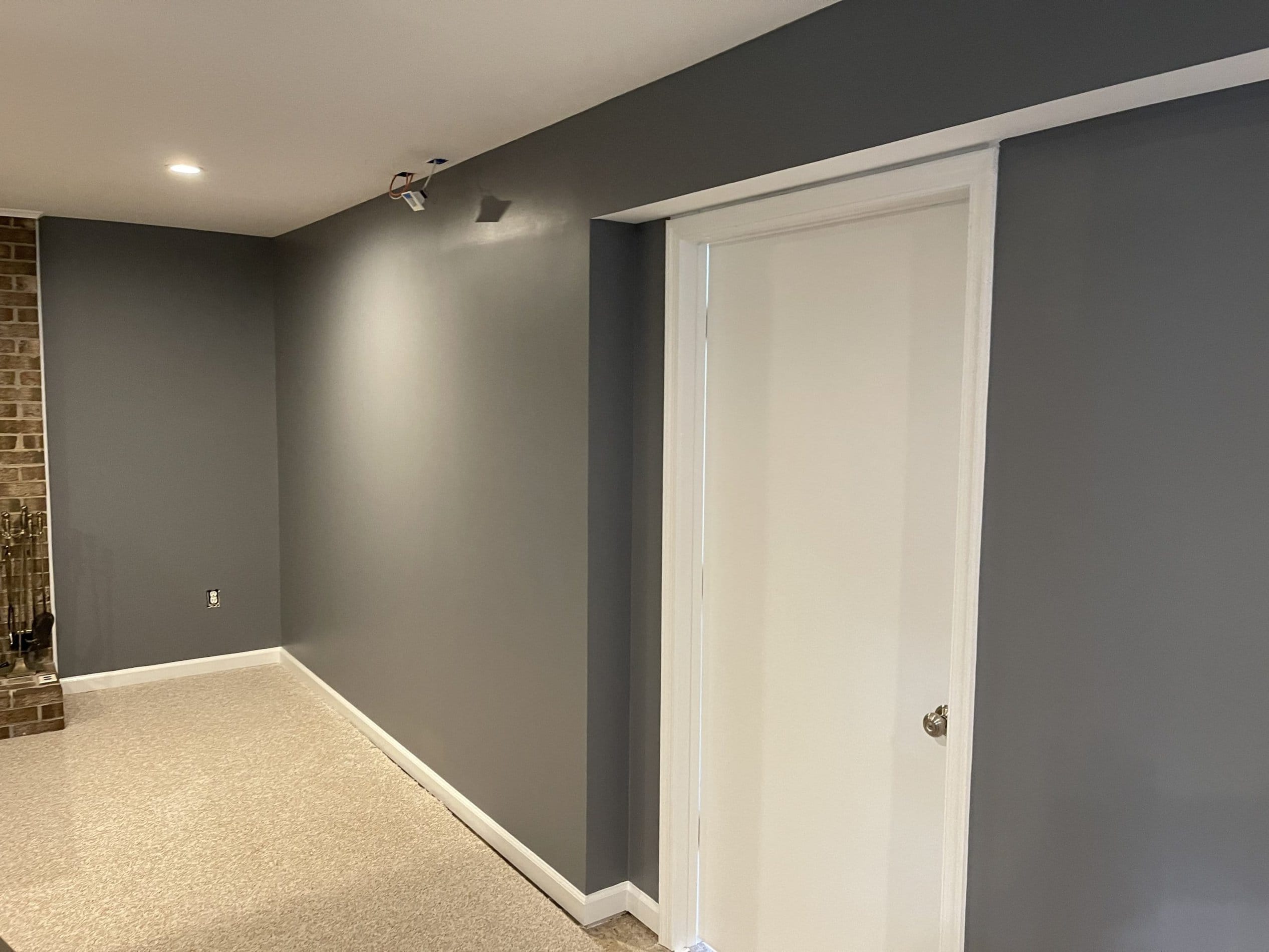 23 Jun

Capture Existing Space to Create a Bedroom

Did you know that we do more than just paint? As experienced painting contractors in Northern Virginia, we also do carpentry and other services. This past winter, not only did we work on a 143-year-old home in Herndon, but we also created a basement bedroom in an Oakton project!

Our clients came up with a clever solution to resolve their need for another bedroom: capture existing basement space to create a bedroom. All we had to do was construct a wall to close off a finished basement section. We then built another division within the newly built bedroom to create a closet. Compared to extending the house to add a room, this was a relatively straightforward idea to execute! It was also thousands of dollars less expensive than a home addition and took far less time.

Wall Installation and Painting 

We installed a wall partition in the basement to create a bedroom:
We installed framing and drywall.
We finished and sanded the drywall.
We installed a 36″ entry door that was pre-primed.
Next, we installed a closet (approximately 2′ x 10′) and added two sets of sliding double doors that were pre-primed.
We then installed baseboards inside the new closet and around the bedroom's newly installed drywall for a nice finished look.
We applied one coat of primer to the new drywall.
We moved a light switch close to the new entry door.
Lastly, we painted the new bedroom's walls, ceiling, baseboards, doors, door frames, and closet.
We used Sherwin Williams paint throughout the project.
In a matter of days, these homeowners got a new bedroom. (The homeowners received 10% off this interior project as part of our annual Winter Promotion!)
We can provide a free no-obligation estimate if you need repainting or have a carpentry project you're considering. If you need to create a room in your home, ideal places to capture space include the basement, a large recreation room or playroom, and an attic. Call our office or use our online scheduler to schedule an estimate.